Cultural tourism in Austria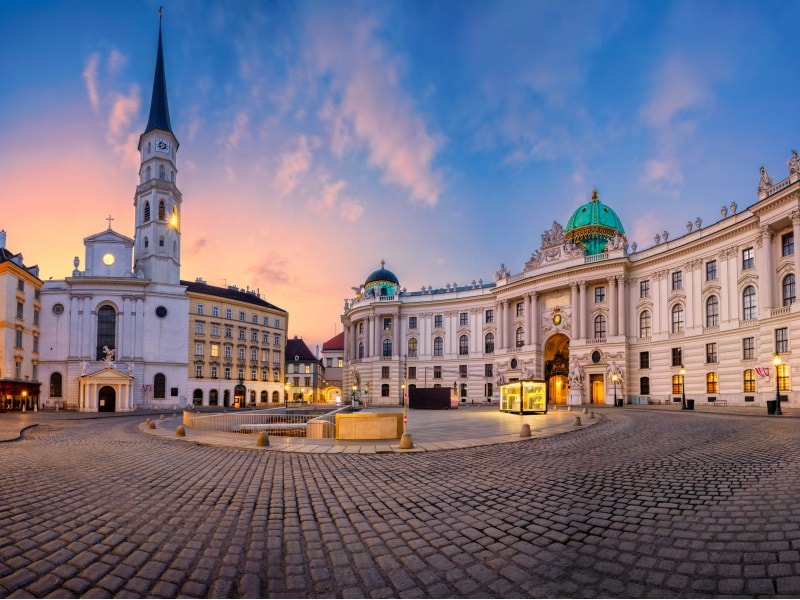 Perhaps cultural tourism in Austria is a more unknown facet than others offered by this country but, believe me, it has nothing to envy from other types of travel such as the Tyrolean landscapes, skiing activities in Austria, its famous Advent markets or bicycle routes on the Danube.
That's why I thought it would be a good idea to write about cultural tourism in Austria because, in the summer, festivals, concerts and exhibitions are multiplying all over the country. This makes Austria a very good choice for those looking for a trip that alternates tourism with a more cultural touch.
The cultural options offered by this alpine country are very varied throughout the year. I already told you about one of the events with the greatest international projection.
This event is capable of capturing the attention of the whole world, with a diffusion that few classical music concerts manage to have. But Austria is much more. Here I bring you a list of proposals which, I hope, will encourage you to get to know other facets of this country.
Salzburg Festival
The city of Salzburg is one of Austria's cultural centres. It is home to 4,000 cultural events throughout the year. A spectacular figure that gives us an idea of the importance of this type of event. It is also striking that with a population of 150,000 inhabitants (more or less like Lleida or Badajoz), there are 20 Baroque churches, 50 art galleries and just over 20 museums.
Of all these events, my favourite is undoubtedly the Salzburg festival, which has been held for more than 95 years. It hosts theatrical and musical performances with some of the most important companies in the world.
Museums Quartier of Vienna
In this neighborhood of Vienna you will find 60 cultural organizations, which offer visitors a wide variety of proposals in its 90,000 m2. It is like an oasis in the middle of the city of Vienna, with alleys, corners and cafés where you feel like getting lost. Among the multitude of small establishments include larger ones such as the Kunsthalle Wien and Mumok, or museum of modern art.
The Museums Quartier has proposals ranging from design to urban art, including photography, literature and the most advanced digital formats. It's not uncommon to find DJs in some of their courtyards, as well as film festivals or shared reading corners.
Mozart House in Vienna
Without leaving the city of Vienna, and continuing with our tour of cultural tourism in Austria, I propose a visit to Mozart's house. Although the composer lived in more than twelve places, this is the only one still preserved today.
The extraordinary composer stayed there between 1784 and 1787. Personally, it has always moved me to visit historical places, especially when they are linked to a character that I know with a certain depth.
It is located at 5 Domgasse Street, and according to historians was the home in which the musician spent his happiest time, and which saw the birth of some of his most important works, such as "The Marriage of Figaro".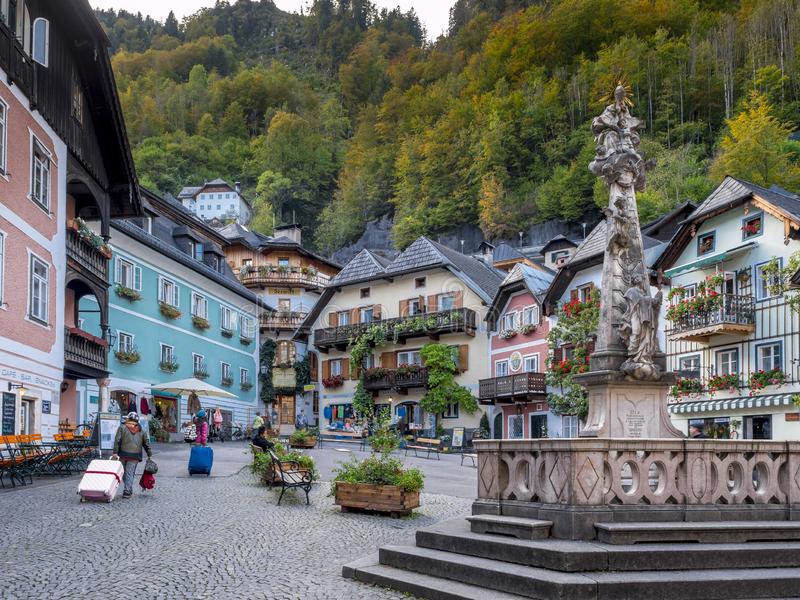 Although the entire building is a centre that commemorates the work and life of the artist, it is on the first floor that he lived in a spacious four-bedroom house with a kitchen and two bathrooms.
Innsbruck Ancient Music Festival
Another indispensable classical music festival is the Innsbruck Early Music Festival, which has been held in the Tyrolean capital since 1976. The city's aim is to evoke a golden age it lived through.
The Festival focuses on 16th and 17th century composers and runs from mid-July to the end of August.
Worlds of Swarovski Crystal in Wattens
A few kilometres from Innsbruck in Wattens is the headquarters of the Swarovski company, known throughout the world for the quality and design of its crystal objects of great purity.
This is home to a complex that brings together many of the company's outstanding works, with works by internationally renowned artists who have contributed their creativity to Swarovski's catalogue.
Designed all aspects of multimedia to offer visitors a different experience through which to get closer to the history of this great brand and its pictorial works, sculptures and installations.
Ars Electronica Centre in Linz
This futuristic complex has provided the city of Linz with an avant-garde space in which researchers and artists from all fields come together: from the most avant-garde technology to genetics, through textile design with suits that can change according to our state of mind.
It is also an open centre that immerses visitors in a visual and sound tour. Although it includes several itinerant exhibitions, there is a permanent exhibition called "New Views of Humanity", thanks to which we can analyse the different advances of our species and possible future projections.
The centre has spaces for the dissemination of information aimed at children, so it is also advisable to visit it with the family.
Museum of Art or Kunsthaus Graz
The city of Graz is the capital of Styria. It is located about 190 kilometers from Vienna and is one of the jewels to discover on a cultural tourism trip through Austria. Graz has a lot of places worth walking through.
What I would like to highlight today is its Kunsthaus, a really spectacular architectural complex, nestled in the center of the city, very close to the river Mur that divides it into two parts. The museum was built on the occasion of being named European Capital of Culture in.
It focuses on the works of artists of the last forty years. As it lacks its own collection of itinerant exhibitions, it is advisable to consult the program according to the period in which one decides to visit it.
The building does not leave you indifferent. Its façade is the result of the work carried out by a group of architects, and is made of methacrylate in which 930 fluorescent rings controlled by a computer are installed. For this reason it is a spectacle that you should not miss at night.